The courthouse is currently undergoing construction. Please click
here or diagram
below for temporary parking.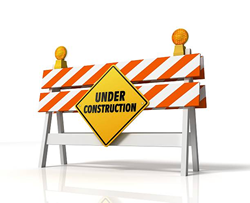 Home

Jury Services

Judge's Instruction on the Law
Judge's Instruction on the Law
Either before or after the closing statements by the lawyers, the judge will explain to you the law that applies to the case. This is the judge's instruction to the jury. You have to apply that law to the facts, as you have heard them, in arriving at your verdict. You must consider all of the instructions and give them equal consideration. Keep in mind that you must follow the law as the judge states it to you. You must accept and be guided by the instruction given by the judge of the case you are deciding.

When considering the evidence, an important difference exists between civil and criminal cases in the degree of proof required to sustain an accusation. In a criminal case, the defendant, in order to be convicted, must be proved guilty beyond a reasonable doubt. In a civil case, a party suing another has to prove that charge by a preponderance of the evidence. In every trial, the judge carefully explains the degree of proof required to reach a verdict. You should pay careful attention to the instructions on the degree of proof.