Gwinnett Courts Portal
Superior Court, State Court, Magistrate Court, and Probate Court Estate cases:
Gwinnett Courts Portal
re:SearchGA
Document purchasing available for Superior, State, and Magistrate Courts:
re:SearchGA


Garnishment e-Filing in State and Magistrate Courts permitted during third extension of judicial emergency. While the cases may be processed, any and all services, answer or other deadlines do not begin run until the expiration of the Chief Justice's Statewide Order No. 3, Para. II(A)(4). (Read all)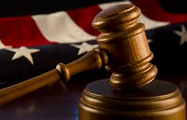 Official court records are maintained by the Clerk of Court for Superior, State, Magistrate, and Juvenile Courts and are available only from the office Monday thru Friday 8:00AM to 5:00PM.
Information on this website is provided as a public service. Court calendars may change or may not be accurate. NO CALENDAR DATE ON THIS WEBSITE IS OFFICIAL.
PLEASE NOTE: CALENDAR DATES ARE NOT OFFICIAL UNTIL THE COURT CALENDAR IS TRANSMITTED TO THE PARTIES.

Monday through Friday - 8:00 AM to 5:00 PM. Closed on legal
holidays
. Counter closes for new filings at 4:30 PM for Superior, State, Magistrate, and Juvenile Courts. Deeds and Land Records, Notary Applications, and Probate Court close at 4:30 PM. Courts and divisions may apply different hours and locations for activities and services. Please check their hours and locations accordingly.
If you have a summons or notice of hearing it should give you the location of the building where you should appear. If you are looking for a specific service then you may want to telephone to ask which building houses the court or department you are looking for at 770-822-8000.